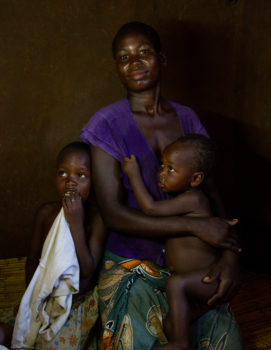 ACT Alliance is participating in the International Conference on Population and Development (ICPD25) which starts today in Nairobi, Kenya.
This year marks the 25th anniversary of the Conference which met in Cairo for the first time in 1994 and adopted a groundbreaking Programme of Action which called for "women's reproductive heath and rights to take centre stage in national and global development efforts".
Today, "ICPD" is used to refer to the global consensus that reproductive rights are human rights and gender justice is a precondition to people's prosperity.
Despite great progress in the past 25 years, such as the decline of preventable maternal death and action on female genital mutilation (FGM), there is a long way to go in terms of achieving sexual and reproductive health and rights (SRHR). Progress has stalled and conservative voices are on the rise threatening women's wellbeing and health.
The role of faith-based actors is critical to ensure that women's right are upheld and protected from those regressive voices and groups that threaten their fulfilment. Governments must embrace the ICPD statement and commitments to guarantee the respect of human rights and specifically the protection of women's rights and human rights defenders.
To this end ACT Alliance presented its own commitments as part of civil society to advance the ICPD Programme' of Action and work toward the universal access to sexual and reproductive health, the empowerment of women and girls and the achievement of gender justice.
For updates on ICPD25 ACT Alliance on
Twitter