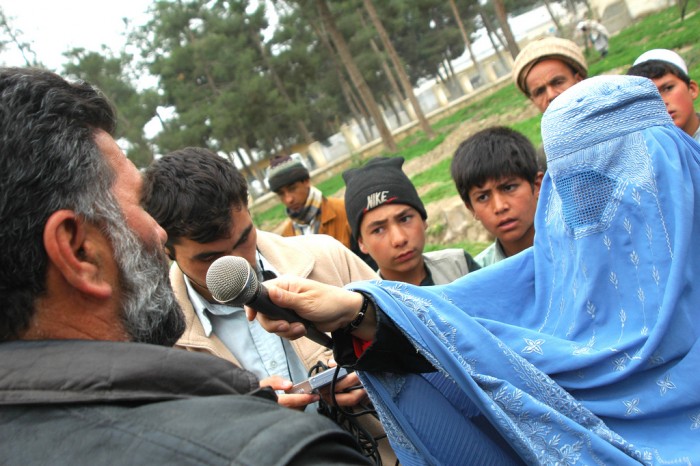 ACT Alliance member the World Association for Christian Communication (WACC)'s long-term commitment to promote gender justice by focusing on the media was a catalyst for the consultation "Gender and Media – challenges and opportunities in the post 2015 era" conducted right before CSW61 – this year's 61st session of the United Nations Commission on the Status of Women in New York. As a progressive and human rights-based organization, WACC's consultation highlighed opportunities to advance women's communication rights and gender justice in and through media.
WACC began engaging with gender and media in 1987, when women's role in development slowly started to be recognized, and has led to their 2016 campaign to End News Media Sexism by 2020. This campaign marks and supports intensive efforts to underline gender equality in the media as a human rights issue.
THE MEDIA UPHOLDING STATUS QUO
WACC brought the message to the table during the Gender and Media consultation as 19 project partners from 17 countries participated in the important debate. One of them, Vincent Rajkumar from the Christian Institute of the Study of Religion and Society in India and Vice President for WACC Asia, shared an important angle to the discussion on gender and media:
"It is the responsibility of both men and women in the community as equal partners to engage themselves to strive to regain their freedom and space. The way to retrieve their position is through meaningful media engagements. If the media is dominated by the patriarchal system, constructing alternative media is the only option to educate and emancipate and to work to develop gender sensitivity aided by media".
Vincent added that the media's representation of gender in India ignores the societal and structural oppression women face every day. "Media are not focusing on those problems. This negative attitude towards women in real life is very much reflected in the way the media represent them as well. Media representations of Indian women reveal that they are less accepted and respected as persons and more looked upon as objects. Media are hardly challenging the gender attitudes promoted and perpetuated by society".
"WE NEED TO ACT"
Vincent's reflections on the objectification of women in Indian media illustrate how critical the topic is. WACC's Global Media Monitoring Project 2015 demonstrated that women make up only 24% of the persons heard, read about or seen in newspaper, television and radio news, exactly as they did in 2010. This is the disturbing reality, which WACC's General Secretary Karin Achtelstetter points out to stress the urgent need to engage with the issue of ending news media sexism.
"UN Women already understands the vital importance of gender justice in politics, economics, society and culture. WACC's gender and media work reinforces the approach of UN Women by linking communication rights to sustainable development and to gender equality", she explains. "One important engagement is to remind news media of their responsibility to uphold ethics on coverage, balance and non-discrimination in terms of gender representations".
In that way WACC, puts communication rights and gender justice on the agenda to bring the voices of women and girls to the ears of decision-makers who have the ability to change their lives for the better.
_______________________
WACC is one of the ACT members who have been participating in CSW61, taking place in New York City March 13-24, 2017. ACT members engaged on a variety of issues, including gender and media, the role of faith in gender justice, parallel legal structures, access to health care and more.