On the eve of the UN Summit on Migration and Refugees, ACT Alliance calls for increased investment in improving living conditions in fragile states and regions, more focus on the protection of vulnerable groups, and commitment to creating safe passages to Europe.
Syrian refugees walk in the countryside outside Messstetten, Germany. They have applied for asylum in Germany and are awaiting word on the government's decision. Meanwhile, they live in a room in a former army barracks in Messstetten, where church groups and other community members have provided a variety of hospitality. Photo: Paul Jeffrey
1,046,600. That's the number of refugees who applied for asylum in the European Union last year. A crisis for some. A tip of the iceberg for others – compared to the 65 million people forcibly displaced from their homes by conflict and persecution, including 21 million outside their home countries. For sure, Europe is no longer impermeable to migratory pressures and it highlights all the more that displacement is a global phenomenon, which has to be tackled globally, with a global sharing of responsibilities in solidarity.
Sadly, there is no sign at the moment that Europe – or rather the European Union – is ready to take its share of the responsibility. A quick glance at the policy put in place last year reveals one overriding objective: the fewer refugees that enter the European Union, the better.
Faced with the influx, Europe was overwhelmed and a self-preservation instinct prevailed. On 13 September 2015, Germany re-established border controls, even though it nonetheless welcomed 1.1 million asylum seekers last year. It was followed by Austria, the Czech Republic, Slovakia and Sweden. Hungary and Slovenia erected fences to prevent crossings. And the Balkan route was eventually completely sealed, leaving 55,000 asylum seekers trapped in Greece.
On 22 March, the EU signed a deal with Turkey in which it pledged to pay Turkey €3 billion for its help in stemming the migratory flow into Europe. This meant that all migrants and refugees who then crossed into Greece illegally – including Syrians – were to be sent back. In exchange, the EU committed to resettle 70,000 Syrian refugees from Turkey.
This model of externalising migration flows is the new trend. The European Commission and European Council are paving the way for other bilateral agreements of a similar kind, starting in the African continent. The effective blocking of migrants from reaching the EU and the readmission of deportees is planned as a key condition for the release of development funds.
The EU congratulates itself for destroying the human smugglers' business models in the Aegean Sea and reducing the number of illegal and dangerous crossings. Still, an estimated 292, 246 asylum seekers and migrants have entered Europe since the beginning of the year, while 3, 198 have died or are missing over the same period in the Mediterranean Sea.
Progress on the resettlement and relocation of refugees has been extremely slow. In July 2015, EU member states agreed to resettle 22,000 refugees and in September 2015 to relocate 160,000 refugees from Greece and Italy. As of 5 September, 4,519 out of the 160,000 refugees had been relocated and 7,272 of the 22,000 resettled.
As faith-based organisations we have the knowledge and possibility to reach actors and areas that few other organisations can and work with people in need of protection in the Middle East, Africa and Latin America. The idea of a society welcoming protection seekers and promoting solidarity is particularly important to us. Nonetheless, our call on European governments to take in their fair share of people in need of protection – from an EU internal as well as a global perspective – is grounded not only on moral and theological arguments. We understand that the drivers for migration are not going to disappear overnight. However, we fear that the envisaged approach, which combines border externalisation and protracted shelter can fuel more instability.
Interestingly, research by the Clingendael Institute of international relations says that "attempts to deal with the Syrian refugee crisis in the region of origin are likely to continue to be insufficient as long as the greater political and funding imperatives are geared mostly towards preventing irregular migration to Europe."
The research states that leaving critical refugee protection and resilience objectives to governments who are motivated predominantly by a desire to prevent long-term settlement, obstructs refugees from establishing decent livelihoods. It also "puts [pressure] on resources for host communities [that] may prompt both groups to resort to alternative or negative coping strategies, leaving them at risk of exploitation or recruitment by extremist groups".
In ACT Alliance's work with refugees and migrants in the horn of Africa, the Middle East and Latin America for example, we see that the voices of women and children are often in the shadows. Child marriages are common in refugee camps and among people seeking a safe space. A study by our members found that protection seekers are often at risk of sexual violence.
As the UN Summit for Refugees and Migrants takes place on 19 September in New York, we ask the EU to press for clear commitments and to invest in improving living conditions in fragile states and regions; to increase the focus on the protection of vulnerable groups and to create safe passages to Europe. These are critical for those in need of international protection and badly needed for migrants seeking resettlement, humanitarian admission, family reunification, worker mobility across all skill levels and student visas.
___________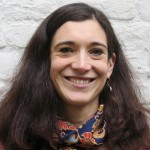 Agnès Bertrand has more than ten years' experience in EU external affairs and human rights. She is currently the European refugee crisis advocacy officer for the ACT Alliance, based in Brussels, Belgium, since May 2016 and was previously the Middle-East policy officer for ACT Alliance EU. In her current position, she is charge of advocacy to the European Union in relation to its policies vis-à-vis refugees. Agnes is holds a PhD in International law from the School of Oriental and African Studies (University of London) and a masters in European law from the Sorbonne. She taught international law at SOAS and external relations of the
European Union at Science Po Lille.