Media release
Climate talks out of touch with reality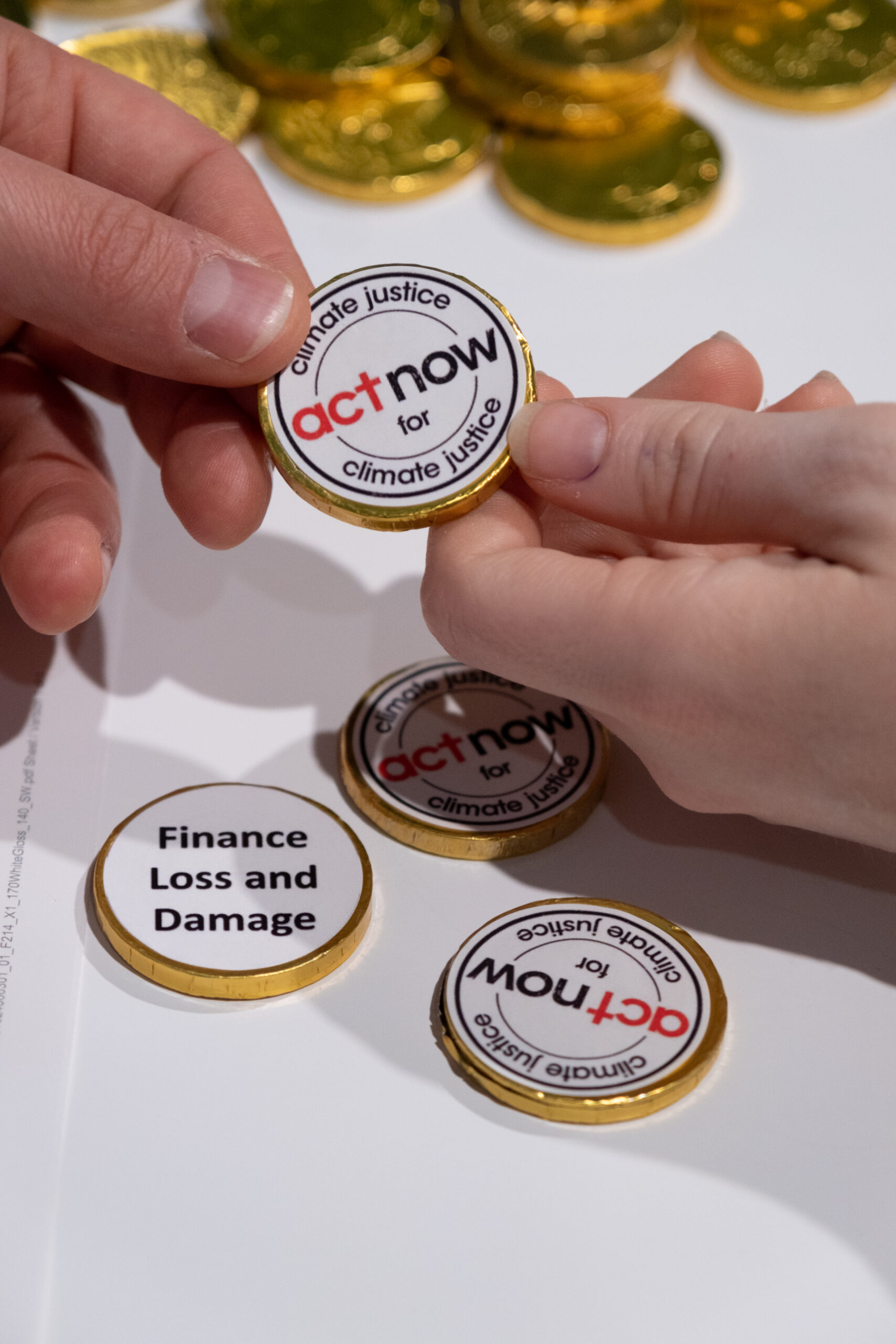 Temperatures around the world are peaking. In some of the most vulnerable countries floods, droughts and cyclones are devastating communities and households. Climate change is a reality and deserves to be called a crisis.
After two weeks of UN (United Nations) negotiations in Bonn, the parties seem to have forgotten what is at stake if we collectively fail to solve this crisis. Talks instead focused on what to prioritise on the agenda, processes for future agreements, and dialogues meant to help parties understand each other.
As Mattias Söderberg, co-chair of the ACT Alliance Climate Justice group and a member of the ACT Alliance delegation at the Bonn talks, says,
These talks are out of touch with reality. Rather than engaging in real discussions, parties gave speeches based on old positions and arguments, without reflecting on the crisis we are facing.

As an international Christian network, we in Act Alliance are committed to caring for all creation. However, with the current system of world development, we, as humanity, are not living up to our responsibility.



All parties are aware of the need to address the climate crisis. However, there is no agreement on who should act.
Sostina Takure, ACT Alliance Zimbabwe Forum coordinator and ACT Bonn delegation member, says,
The climate crisis is also a justice crisis. Communities with the smallest carbon footprints pay the highest price, while countries with the largest historic responsibility continue their emissions. Rich countries must take the lead in the fight against climate change.

Climate justice must be reflected in the negotiations. Developed countries should deliver on their promises to mobilise climate finance and increase their support to adaptation.



The need for climate finance is clear. Without funds, there will be no action. This was also stressed during the talks about future climate finance in Bonn.
In ACT Alliance we believe that future climate finance must build on the needs of vulnerable communities, and not on political compromises.
As Mattias Söderberg says,
Climate finance must be delivered to the most vulnerable countries as grants. The climate crisis must not be turned into a debt crisis.

All financial flows in both developed and developing countries must contribute to the fulfilment of the Paris Agreement goals. However, this commitment should not be confused with developed countries' obligations to mobilise climate finance.



At the upcoming climate summit, COP28, parties will adopt a global goal on adaptation. This goal will guide continued collaboration to enable successful and adequate adaptation for all. In Bonn, parties were expected to make progress in talks about this goal. In particular, they were expected to develop a better understanding of the goal. However, these talks did not deliver more than a commitment to continue talking.
As Sostina Takure says,
The progress in adaptation policy has been described as sluggish. Bonn offered little to no progress in identifying the global goal, and that is a genuine disappointment. Without adaptation funding people and communities are at risk when they face climate-related disasters and events.

Countries must work out the global goal on adaptation in detail to achieve our shared aspiration of overcoming climate impacts and building resilience.



Lack of adaptation finance will increase climate-related loss and damage. This was an important topic on the Bonn agenda, yet once again parties left the meetings with very different views.
As Mattias Söderberg says,
We want the upcoming climate summit, COP28, to deliver the loss and damage fund as promised by ministers last year. The fund is important, as people on the frontlines of climate change are already experiencing loss and damage.

The loss and damage fund should guarantee rapid and scaled up finance to vulnerable communities to protect lives, recover livelihoods, and for reconstruction following climate disasters.



Media contacts:
Mattias Söderberg
ACT Alliance Climate Justice Co-chair,
+45 29700609
Fiona Connelly
ACT Alliance Communications Coordinator
+1 416 466-2428
About ACT Alliance
We are a global faith-based coalition organized in national and regional forums operating in more than 120 countries.
Through our more than 140 members, we work on humanitarian aid, gender
and climate justice, migration and displacement, and peace and security to support local communities. Our goal is to promote a locally-led and coordinated approach to advocacy, humanitarian and developmental issues.
Basic Facts about the Alliance
ACT Alliance is composed of more than 140 faith-based member organisations working in long-term development, advocacy and humanitarian assistance.
Our members work in more than 120 countries

Our members employ more than 30,000 staff and volunteers globally

Our members mobilise approximately more than $ 2 billion each year

The alliance is supported by an international Secretariat of more than 25 staff based in Geneva, Bangkok, New York, Toronto, Amman, Bogota, Nairobi and Brussels.

ACT Alliance was established on 1 January 2010 by bringing together the vision, resources, the people of the organisations who have been working together since 1995 as ACT International and since 2003 as ACT Development.