PRESS RELEASE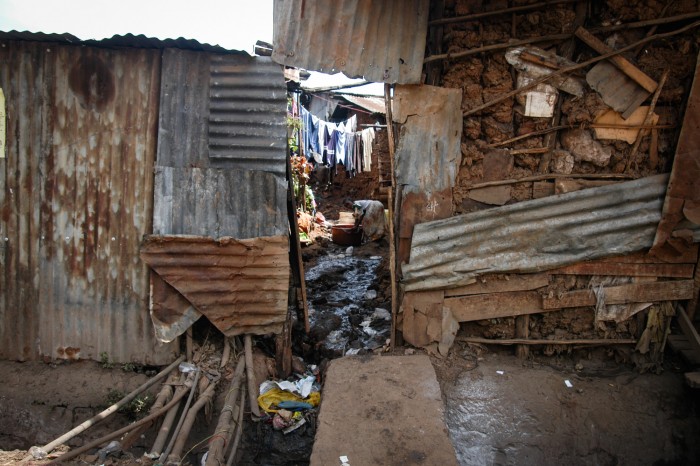 Governments must act now to address economic and social inequalities that divide people and countries, benefiting only a few and forcing the many into cycles of poverty, vulnerability and marginalization, international humanitarian and development network ACT Alliance has said.
Commenting as the World Wealth Report from CapGemini was released today, ACT Alliance said that there is an urgent need for governments to close the gap by promoting policies known to lower income and wealth disparities.
"Ending inequalities between countries and between people represents addressing issues of justice, issues of human rights, and issues that speak to the kind of society that people want to live in," said John Nduna, ACT Alliance General Secretary.
Questioning the existing economic model, Nduna said: "We need a new paradigm that addresses the root causes of poverty, and policies that offer pathways to progressive taxation and greater wealth distribution."
While there is an unprecedented trend in increasing income inequality within countries for the benefit of a few mega rich individuals, ACT Alliance highlighted that social protection programmes, progressive taxation and equity based structural policies such as the introduction of a minimum wage could play a significant role in reducing the growing gap between rich and poor.
ACT Alliance is a coalition of 140 churches and faith-based organisations working together in over 100 countries to create positive and sustainable change in the lives of people in need. ACT works through faith-based networks and communities to help inform and influence justice and rights-based policies at all levels that seek to address the existing gaps in income and other forms of inequality.
"Action today could mean that specific targets for equity could be achieved," said Nduna. "For example, enhanced use of progressive taxation on business, foreign investments, income and wealth, or securing full and productive decent work for all, could have rapid impacts on people most in need. Closing these gaps requires intentional commitments by political leaders, business leaders and ambitious policies from governments at all levels. Without this, there will be no end to the broken economic system that makes a few rich and the majority poor."
ACT Alliance is part of the Fight Inequality Alliance a group of organisations including ActionAid, Amnesty International, CIVICUS, Femnet, Focus on the Global South, Greenpeace, International Trade Union Confederation (ITUC) and Oxfam.
ENDS
Note to Editors
ACT Alliance is a coalition of 140 churches and faith-based organisations working together in over 100 countries to create positive and sustainable change in the lives of people in need regardless of their religion, politics, gender, sexual orientation, race or nationality in keeping with the highest international codes and standards.
ACT Alliance is supported by 25,000 staff from member organisations and mobilises about $1.5 billion for its work each year in the areas of humanitarian aid, development and advocacy.
For more information contact Estelle Marais, Head of Communications at esm@actalliance.org, tel: +41 79 358 3171 or visitwww.actalliance.org