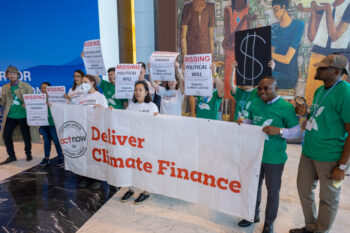 The stakes for Loss and Damage have never been so high at a COP. Even before it started, negotiators spent hours into the night to agree on the agenda. For the first time loss and damage finance became a formal item on its own right due to huge, concerted effort from vulnerable countries with a strong support from civil society.
But this was not a reason to celebrate, especially as it calls for a decision to be made no later than 2024. It was the beginning of the work, not its end. Action on loss and damage is urgent and long overdue. Loss and damage is the litmus test of COP27.
ACT Alliance, together with the faith community and other allies have been working hard calling world leaders in Sharm El Sheik to ensure that a decision by the end of this COP is reached to establish a financial mechanism for loss and damage. It doesn't matter what it is called – whether a facility or a fund – as long as it serves the purpose of ensuring that funding is provided and availed to communities suffering climate induced loss and damage.
We stand behind the calls from developing countries who have been united under the G77 and China who since COP26 in Glasgow have been calling for the establishment of a loss and damage finance facility under the UNFCCC.
Loss and Damage is at the heart of climate justice. A funding mechanism is essential to mobilize L&D finance, in line with a climate justice-oriented approach. Loss and damage funding must be new and additional to existing commitments, needs based, predictable and adequate, responding to the needs of the most vulnerable who are the most affected by L&D.
It will take real courage and leadership from the negotiating parties – and specifically the developed countries. As the ministers engage on this issue, the European Union, United States, United Kingdom, Australia, New Zealand and their developed counterparts must listen to the urgent demands from vulnerable countries.
Loss and Damage is the litmus text for COP 27, world leaders must deliver on it.
---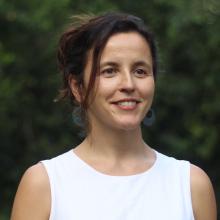 Mariana Paoli is the Global Advocacy Lead with ACT member Christian Aid.