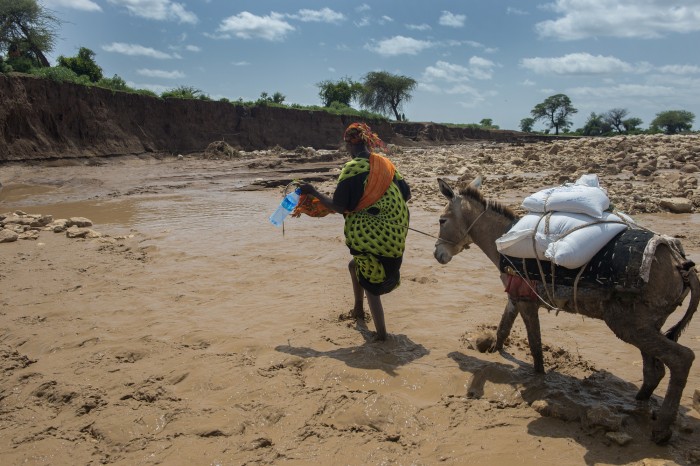 The Horn of Africa is once again hit by drought. It is not the first time but this time it is critical. The current drought is projected to become the worst in decades, even worse than the one that led to the 2011 East Africa famine.[1] The good news, providing hope, is that the situation could be mitigated. However, the tragic reality is that little has been done. There is a need for a long-term solution for the region, which is continuously hit by climate change related events.
ACT Alliance is already present in the Horn of Africa. We are helping locals affected by the drought with essentials such as provision of clean drinking water, hygiene and sanitation, food- and cash assistance, emergency health and livelihood support[2].
The worst affected countries are Somalia, Ethiopia, South Sudan, Kenya and Northern Uganda where somewhere between 16 and 20 million people are facing hunger[3]. Some of the countries are taking action themselves to try to mitigate the adverse effects of the drought. Kenya has announced that it intends to double its expenditure on food relief and Uganda has shifted some of its development resources to emergency response.[4]
But much more could be done! Droughts do not have to mean that people have to die. In some parts of the Western world, drought and desertification are also common phenomena exacerbated by climate change. In these places droughts do not lead to millions of people going hungry. In places like Israel and Australia, people have adapted to the dry climate using technologies such as drip-irrigation and solar-powered desalination, which could be applied to the drought-stricken countries in the Horn of Africa. However, more low-tech options such as tree planting and switching away from drought-sensitive crops like maize to more resilient ones such as cassava could also make a difference.[5]
Forecasts indicate that the drought will continue for months to come. Spring rains in the Horn of Africa usually fall from March to May and are followed by a dry season during the summer months. However, this year the spring is expected to bring below average rainfalls, which will prolong the drought and thus the risk of hunger. This means that we can expect the crisis to continue at least until the fall rains in October.[6]
Even then, the trials are far from over. Due to climate change, droughts are going to become more frequent and extreme in the future.[7] In Kenya before 1970 there was a serious drought every ten years or so. This had doubled to once every five years by 1980. Today it happens almost every other year.[8] And even though the current drought is largely a result of the recurring La Niña weather phenomenon, a recent study shows that it was exacerbated by climate change[9].
The need for assistance is huge and much more has to done. First, the international community must act to prevent a full-blown disaster. Second, but equally important, the Horn of Africa needs long-term solutions to be able to adapt to the changing climate. Developed countries, having an historic responsibility for climate change, should increase their support to adaptation in this region. If they do not, climate-related disasters may become the tragic norm in the future.
_____________________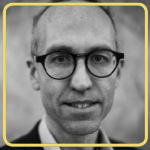 Mattias Söderberg, Senior advocacy advisor in DanChurchAid. Was elected co-chair for the ACT Alliance advisory group on climate change advocacy and was the acting head of the ACT delegations to UN climate talks from 2010 to 2015. Was co-chair of the ACT EU climate change working group from 2007 to 2009, and head of the ecumenical COP15 secretariat in 2009. Mattias is originally from Sweden, but live in Denmark.
[1] http://www.undispatch.com/6-million-people-risk-starving-east-africa-climate-change-deserves-part-blame/
[2] ACT Alliance Africa Region – Statement on Horn of Africa Drought
[3] ACT Alliance Africa Region – Statement on Horn of Africa Drought
http://www.huffingtonpost.co.uk/saleh-saeed/dec-appeal-famine-africa_b_15565740.html;
https://www.actionaid.org.uk/blog/news/2017/03/08/east-africa-faces-catastrophic-famine-we-must-act-now
[4] ACT Alliance Africa Region – Statement on Horn of Africa Drought
[5] https://www.israel21c.org/top-10-ways-israel-fights-desertification/; http://inhabitat.com/australian-desert-farm-grows-17000-metric-tons-of-vegetables-with-just-seawater-and-sun/; http://edition.cnn.com/2017/03/16/africa/east-africa-drough-el-nino/index.html
[6] http://www.fews.net/east-africa/somalia/special-report/february-21-2017;
http://www.icpac.net/wp-content/uploads/GHACOF45_Statement.pdf
[7] http://edition.cnn.com/2017/03/16/africa/east-africa-drough-el-nino/index.html
[8] http://web.unep.org/stories/story/stark-pictures-show-ravaged-land-and-desperate-people-somalia-and-east-africa-face-new-famine
[9] http://www.climatechangenews.com/2017/03/23/kenyan-met-office-predicts-rains-fail-sparking-crisis-worse-2011/;