Children sing a song in class at the Shri Pashupati Praja Primary School in the village of Tanglichowk, in the Gorkha District of Nepal. Photo: Paul Jeffrey
This year's theme for the High-Level Political Forum, the first since agreement of the SDGs, has been 'leaving no one behind', a theme which has very much resonated here at Christian Aid, and which speaks directly to our objective of achieving 'Equality for All', as well as ACT's strategic aim of 'human dignity' which we believe is inherent and inalienable to all.
However as with all political slogans, there is a risk that this phrase will ring hollow without action. At Christian Aid we've been thinking through what 'leaving no one behind' will tangibly mean for our programming and our advocacy, and at the HLPF, we have been sharing some of our thinking.
In India, we are learning from the Poorest Areas Civil Society (PACS) Programme, a UK Aid funded initiative, which has been working in 95 of the poorest districts in 7 of India's states: Bihar, Chhattisgarh, Jharkhand, Madhya Pradesh, Odisha, Uttar Pradesh and West Bengal. PACS has worked through more than 23,000 community-based organisations and between 2009 and 2016 it will have reached over 16 million people. The work is focused on supporting those who have been traditionally excluded: Scheduled Castes, Scheduled Tribes, Disabled People, Muslims and Women. It also recognises that people may face multiple forms of discrimination, that outcomes will be poorer and vulnerability to violence greater, for example, for a disabled dalit woman.
As a result, PACS has focused on increasing the uptake of entitlements amongst the socially excluded communities –by focusing on some of the flagship programmes of the Government of India. These include MGNREGA (the Mahatama Gandhi National Rural Employment Guarantee Act), which commits to providing 100 days of paid manual labouring work to any rural household that demands it. PACS has also focused on the relief and rehabilitation of manual scavengers protected under legislation such as the 2013 Prohibition of Manual Scavenging Act. Despite this legislation, there are still estimated to be 180,000 households employed in manual scavenging (of human waste), the vast majority of whom are dalit women, struggling to overcome intergenerational poverty and exclusion, and dreaming to have a decent and dignified alternative livelihoods.
Through PACS, we have seen the importance of a rights-based approach, the strength of working in collaboration with local civil society organisations, and the power in promoting strong leadership among the socially excluded communities. We have also seen the importance of engaging with the structural and critical policy issues such as land-rights, decent work, affirmative action and budgetary allocations. An interpretation of 'leave no one behind' which is purely charitable in approach, and which fails to address structural inequalities, such as class, gender and caste, will fail to achieve transformational change.
Leaving no one behind will also require us to think about particular vulnerabilities – for example to conflict or climate change. We know how disasters and crises can erode development gains, and push people back into chronic poverty, and so in working out what this principle means in practice, governments and donors should demonstrate their commitment to building resilient communities including through social protection and strengthening health systems, and investment in disaster risk reduction.
Finally, Christian Aid has also called on governments to think about 'leave no one behind' from the global perspective. Whilst all governments should be seeking to reduce domestic inequality, we must acknowledge that global inequality remains extreme. So in approaching global challenges such as climate change, forced migration or illicit financial flows, wealthier and more powerful governments still need to step up – whether that's with cash, other resources, or through brave policy commitments. Our briefing paper for the HLPF has called on richer governments to report against SDG targets using a 'global equity lens', and we hope that future national reviews will involve a deeper exploration of these key questions. We look forward to working with ACT Alliance colleagues over the coming years, learning from our programmes and collaborating on global advocacy, to turn 'leave no one behind' from vision to reality.
__________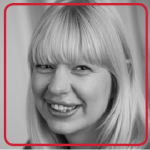 Helen Dennis is Christian Aid's acting Head of Advocacy and for last 3 years, has led their work on the Sustainable Development Goals, contributing to the ACT Alliance sub-working group on the post-2015 development agenda.