PRESS RELEASE
The World Council of Churches, ACT Alliance and Lutheran World Federation – together representing more than half a billion Christians worldwide – are issuing a united call for action on climate justice, the largest call of its kind in history.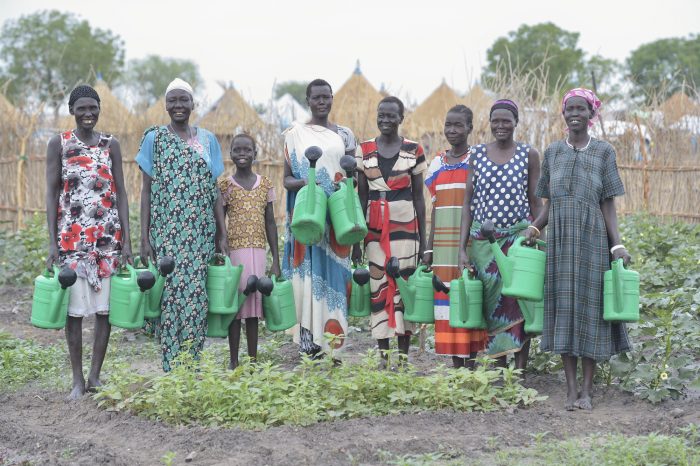 In a joint video message released on 5 November, leaders of the three organizations called upon the decision makers at COP23 to follow up on the Paris Agreement to enable accountable and ambitious action.
"We must act together for climate justice", said Rudelmar Bueno de Faria, general secretary of ACT Alliance. "Experts from many of our members will be advocating at COP to ensure that the outcomes reflect the needs and the rights of the most vulnerable".
Climate change is a reality that needs to be addressed, agreed Rev. Dr Martin Junge, LWF general secretary. "We hear the stories. We hear the pain, we hear the struggle", he said.
"Let us take this opportunity again in COP23 to make decisions that lead us in the right way. It is about who is affected today, who is living in livelihoods that are threatened by what is happening", said Rev. Dr Olav Fykse Tveit, WCC general secretary.
COP23 is the climate change conference which will be held in Bonn, Germany from November 6-17, and will be presided over by the Republic of Fiji.
With special support for the people of Fiji, the three ecumenical leaders expressed their commitment to continue walking together with their churches and people as they address urgent questions and challenges on climate change in that region and to advocate that climate finance is secured to enable developing countries to adapt, mitigate and address loss and damage.
ENDS
For media inquiries, please contact:
Joanna Patouris, ACT Alliance, Climate Change Communications Coordinator
Email: joanna.patouris@actalliance.org