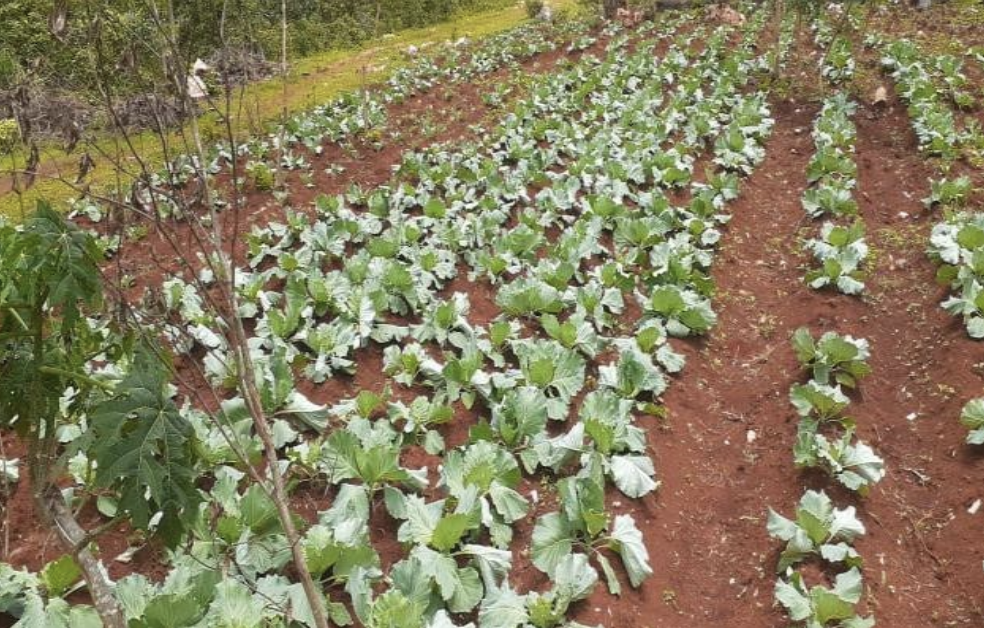 Meritant Jacques, 49 years old, his wife Sarile Noel, 39, and their children, Farah Joseph,15 and Dayan Joseph, 13 live in Gorgette, a community in Grand Anse, Haiti. Meritant is a farmer and a member of KPG, a World Renew-supported cooperative.
In March 2022, Meritant planted 10 grams of cabbage (the K-K Cross variety) that he received from World Renew. He harvested seven dozen cabbage. One dozen fed his family while the rest were sold in the public market. In total, Meritant earned enough income from cabbage sales to pay for months of schooling for his children.
"Gorgette is often confronted with drought, so I opted to produce more yams than vegetables in the past," says Meritant. "However, this cabbage variety is drought resistant. I had a rewarding experience growing it on my farm plot."
Elated by the outcome of the drought-resistant cabbage variety, Meritant will grow them in future on his farm plots. This will complement his yams which normally take almost a year to be ready for harvest.
Meritant thanked World Renew and its donors for the seeds, training and mentoring he received during the growing period. "May God bless World Renew and its donors," Meritant says.
Read more about the activities in Latin America and the Caribbean in this Bulletin:
World Renew is a member of ACT Alliance